+ JMJ +
[Dutch
Fauvist
Painter, 1877-1968]
Jeanne-Robert de Domecy, circa 1907- 1909
Oil on Canvas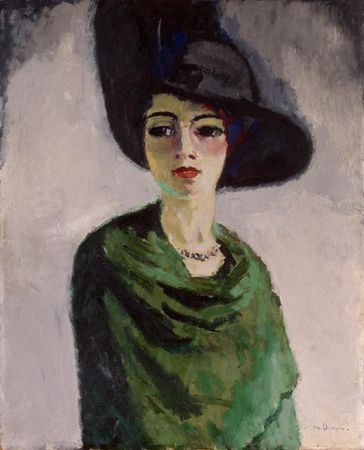 Lady in a Black Hat, 1908
Oil on Canvas
Oil on Canvas
Lithograph
Lithograph in Color
Lithograph in Color
Lithograph
Lithograph in Colors
Lithograph in Color
Charcoal and Pencil Drawing on Paper
Lithograph colored with Aquarelle
Kees van Dongen Biography
:


1877 - Born January 1st in Delfshaven near Rotterdam.

1895 - Studied at Academy of Fine Arts, Rotterdam.

1897 - Moved to Paris and worked as an illustrator for "Revoue Blanche" and "L'assiette au Beurre."

1903 - Exhibited his works publicly for the first time, and later he showed with Matisse in the Vollard Gallery

1905 - Became associated with the Fauves.

1908 - Became a member of the group of German Expressionists "Die Brücke" (the Bridge).

1968 - Died May 28 in Monte Carlo